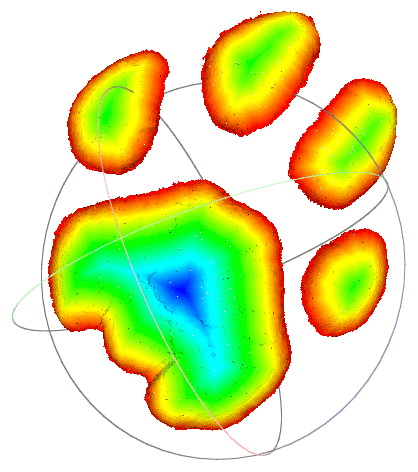 Our goals can be organised as following:
​
1. Wildlife Monitoring
​
To set up an online platform named 'eTrack' where people from around the world will be able to upload pictures of tracks and their relevant information. Track sampling will follow a simple protocol so that pictures will be automatically converted into digital 3D models using computer vision and photogrammetry.

To develop identification algorithms at the species, age, sex and/or individual level using the information extracted from tracks.

To apply the identification algorithms in the non-invasive monitoring of wild populations.

To use the identification algorithms for a better understanding of the human-wildlife conflict.
​
2. Traditional Trackers
​
To locate the remaining indigenous trackers and train future generations in the art of tracking.

To empower indigenous trackers and get them involved in nature conservation.

To preserve indigenous knowledge, and facilitate the synergy between art of tracking and science.
​
3. Anti-Poaching
​
To use the recording technique on human tracks in support of the on-going fight against poaching.
​
Our current projects are:
​​
The development of the online platform 'eTrack'.

The sampling of tracks from African wild dogs, domestic dogs and spotted hyenas to develop an algorithm that will enable the objective identification of the species.

The sampling of tracks from different cheetahs to investigate the possibility of identifying individuals.

The preparation of tracking assessments, in collaboration with CyberTracker, for San and Shangaan trackers in South Africa.